From the Airport

• Exit the Airport to LeJeune Road South (Coral Gables), follow until you reach route 836.
• Take route 836 west to the 826 North (Palmetto Expressway) exit.
• Follow 826 North to the NW 58 Street exit. Stay to the left on the exit ramp.
• From the exit turn left on to NW 58 Street and follow straight to the second light.
This is the Intersection of NW 58 Street and NW 79 Avenue.
• Turn right onto 79th Avenue.
This is a sharp right, almost a U-turn.
• Follow around the bend and continue until you reach NW 64 Street.
• Turn left onto NW 64 Street and continue about 200-300 yards.

Life Medical Equipment is on the left side of NW 64 Street.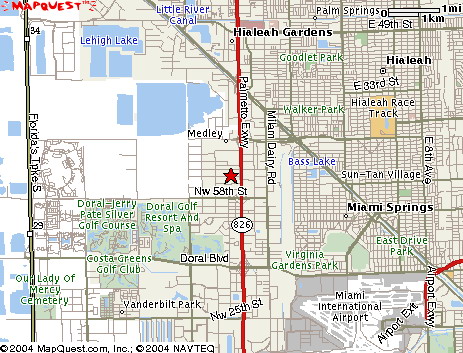 Get direction using MapQuest