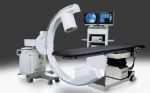 Life Medical Equipment International Corp. has their main headquarters in Miami, Florida and has been established for over 25 years, having grown from a one man enterprise to a major force in the Global Markets as a retailer of new and refurbished medical equipment.

As a leader in Hospital, Laboratory and Diagnostic Equipment to Latin America, the United States and Europe, Life Medical Equipment carries a full range of medical products that are needed to start, maintain and operate health care facilities on a cost effective basis, providing medical service providers with a competitive edge.

For more than a decade, Life Medical Equipment's showrooms, workshops and warehouse facilities have proven to be an important stop for buyers of medical, hospital and lab equipment. We offer one of the largest inventories and have the best prices on refurbished equipment available anywhere. As well, we strive to meet short delivery time schedules, while assisting the customer with their shipping needs.

Mr. Ari Lipson, President and his team at Life Medical Equipment, pride themselves in being professional and offering the finest quality of refurbished and new equipment available to a large data base of customers. The personnel's experience is extensive and collectively unite all parameters for a successful business.

Life Medical Equipment is staffed with a qualified and an experienced Service Department which is successfully refurbishing and repairing equipment to manufactures specifications, making them like new.

Our staff offers their customers the comfort of being able to communicate in English, Spanish, Portuguese and Hebrew.